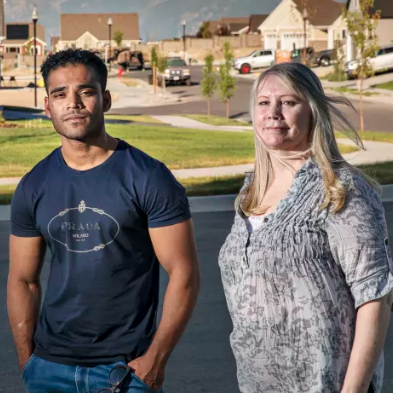 Mohammad and Maree, Sydney Morning Herald
"I thought, 'I'm an immigrant myself so I could definitely help someone in the same situation,'" Maree de Marco says. But she didn't expect there to be any refugees from Manus Island or Nauru in Salt Lake City.
It turned out there was, and that one of them wanted to meet her.
Rachel and Arif,
Daily Telegraph
When she saw an ad on Facebook calling for Australians to help, Rachel Browne thought, "hell yeah".
"When I was in Australia I felt helpless about the refugees who were being put on an island in the middle of nowhere," she said...
"We've managed to catch up a bunch of times, we've caught a couple of World Cup games together and had coffees together," Tom Burmester said.
"It's been a nice opportunity to meet him and be his mate, and offer support where I can."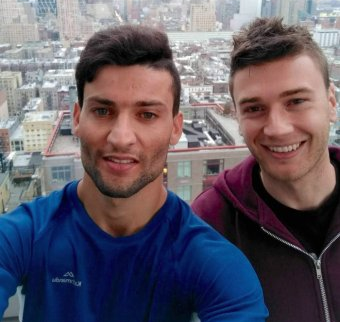 "I think there is a lot of fear of going out into the unknown in an alien country, when some of them first arrive," Ben Winsor said.

"That can quickly give way to isolation and unhappiness if they don't find a connection with their new community."
For all media inquiries, please submit this form: